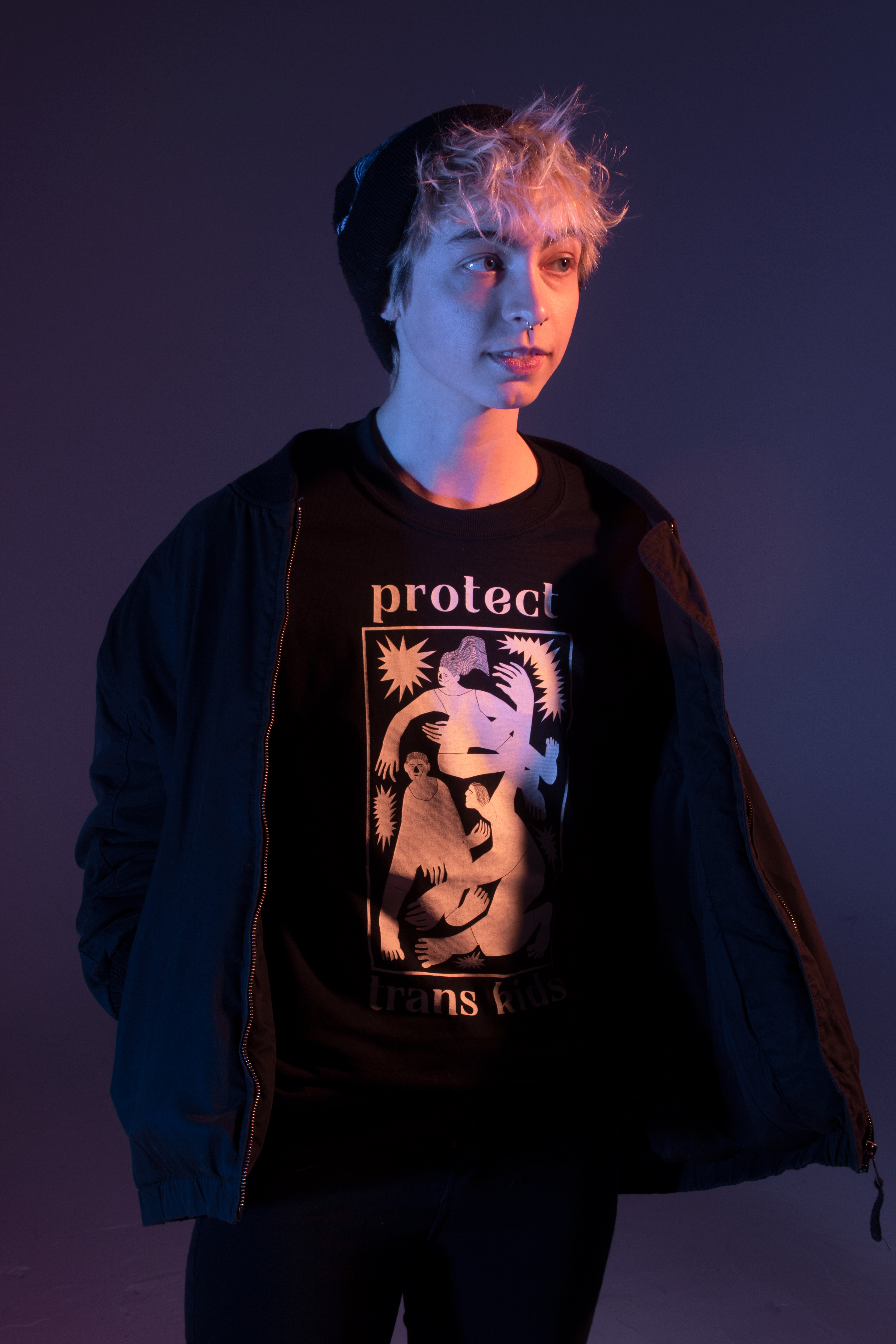 Cas Marotta (he/they) is an illustrator and Capricorn currently based in Portland, OR. Deeply inspired by love and their experience as a trans person, they seek to traverse complex narratives with organic shapes and bold colors. Full of dynamic bordering on chaotic mark-making and texture, their work thrives in the liminal space between abstraction & representation. From sleepless nights to exploring an unfamiliar city, they hope to capture ordinary yet profoundly felt human experiences in a quiet, dreamlike manner. While their interest spans from comics to print-making to editorial, their work is rooted in story-telling above all else. 
Their work has been exhibited from New York, NY to Sapporo, Japan. They were included in the 2019 & 2020 Society of Illustrators Student Shows as well as the Communication Arts 2020 Illustration Annual. They are also published as cover artist and contributor in the comics anthology Unversed: Postscript.
Cas received their BFA at Pacific Northwest College of Art in Spring 2020. If they're not drawing people hugging, they're probably trying (and failing) to organize their massive collection of pens.
Heartbeat, Land Gallery (2018)
Portland/Sapporo 60th Anniversary, KOIN Tower & Sapporo North 2 (2019)
Society of Illustrators Student Competition (2019)
Tea on 65th Fundraiser (2019)
Unversed: Postscript Show, Floating World Comics (2020)
Unversed: Postscript
Oregon Humanities
Communication Arts 61st Annual 
MEL Mini Mag for Dollar Shave Club